Created specifically for the needs of Scotland's Medical trainees and trainers, are the following resources:
The Scotland Deanery Website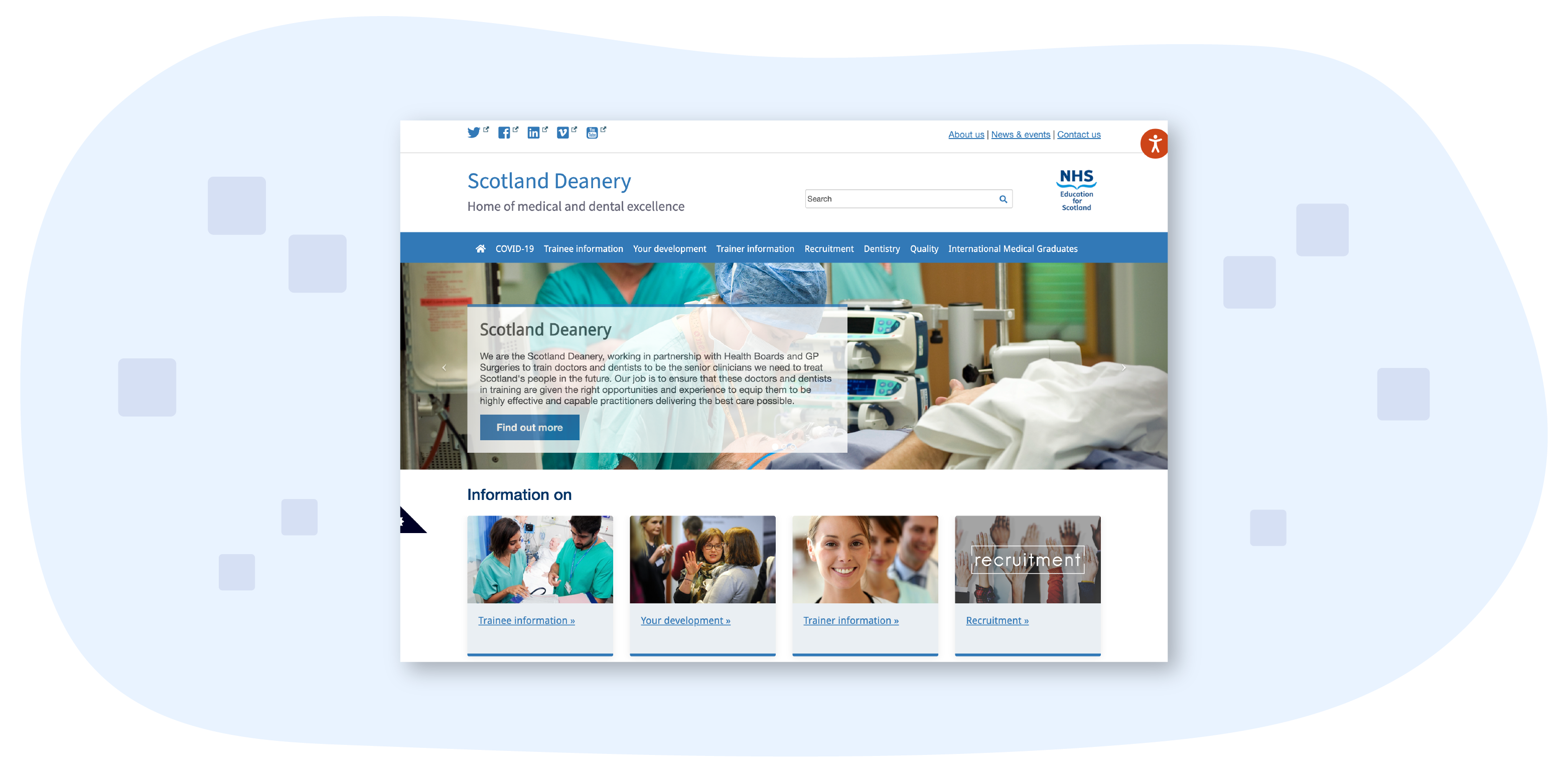 The Scotland Deanery, along with our Local Education Providers, is responsible for managing Medical Training and Training Programmes across the four Scottish regions. Here you'll also find details of the Deanery's Quality Management activities,  its key staff and locations plus information on Professional Development for doctors.
Scottish Medical Training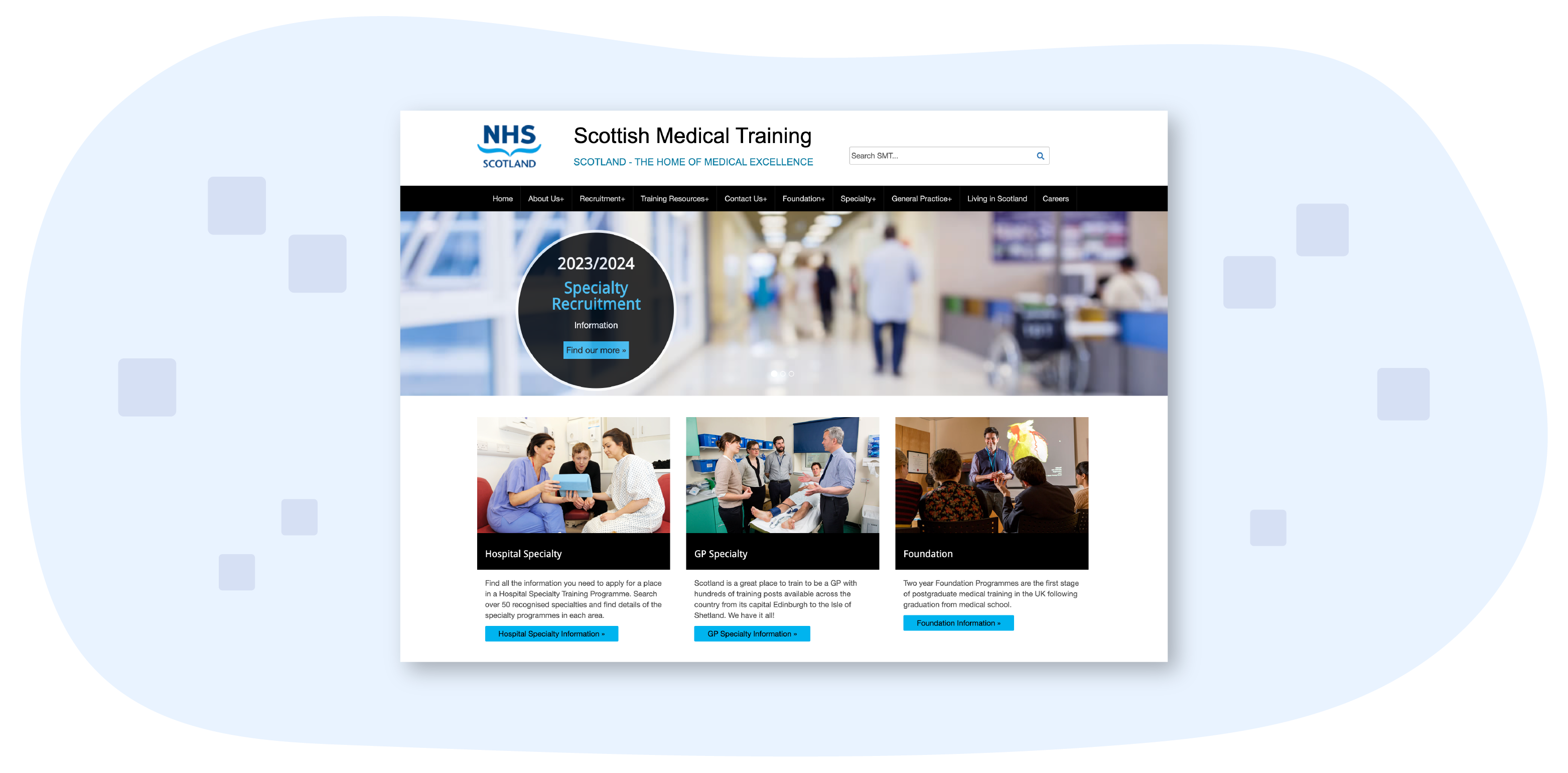 This site is the principal resource to learn more about how to apply for Foundation, Core and Specialty Medical Training in Scotland. Here you'll find regularly updated information about application windows (how and when to apply), a directory of 50+ GMC-approved medical specialty programmes and first-hand accounts about training from trainees and trainers. There are also useful insights on career direction and what it's like training and working in Scotland.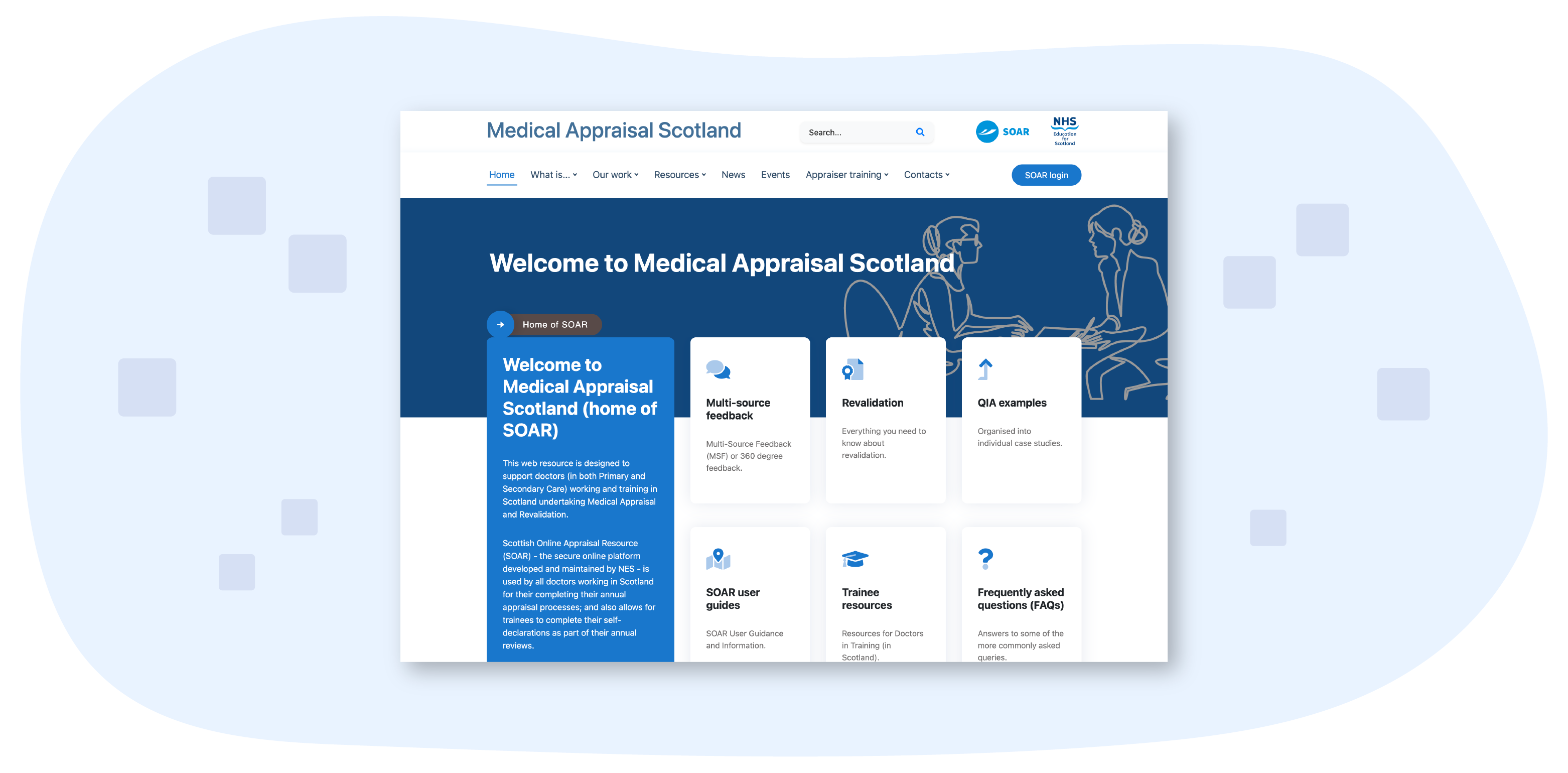 Designed for doctors (in both Primary and Secondary Care) working and training in Scotland, for their Appraisal and Revalidation needs. SOAR is used by Appraisers and Appraisees to aid the appraisal process, and for Trainees to complete their self-declarations. Here you'll also find a SOAR user guide, handy FAQ's and examples of Quality Improvement Activities.